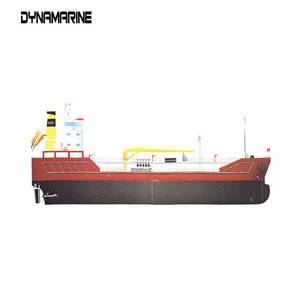 7500dwt Chemical oil tanker for sale
Product Details
Brief details:
M/T TAIXING GANGHUA GHCY 10
============================
TYPE: TANKER
DOUBLE BOTTOM / DOUBLE SIDES
DWT 7500 MTS ON 7.2M DRFT
BLT 5/2016 AT TAIXING GANGHUA SHIP I, CHINA
BV
GRT 4030
LOA 111.5M, BEAM 17.6M, DEPTH 9.4M
TANKS 18
OIL CAPACITY 8500CBM
PUMPS 14 X 300 M3/H CARGO PUMP + 2 X DESK/SLOP PUMP @ DEEP WELL PUMP
M/E MAN-B&W 8L21/31 X 2 SETS, BHP 4678 TOTAL
GENS 3 X 400 KW, 450V
C.P.P. - YES
SPEED 14KNOTS
SBT
ADDITIONAL INFO:
. ABLE TO LOAD/UNLOAD 1.Oil cargoes (MARPOL Annex I), exclude Asphalt, Bitumen, etc.
Included oil like substances. /2.IMO Type II Chemicals and etc. / 3.Molasses
. PUMPS ARE Marflex Holland
. CARGO TANK COATING IS Marine line Coating – U.S.A..
. HIGH SPECS AND BUILT UNDER BV classification society
(detail given in good faith and W.O.G.)
The vessel can delivery within about 3 month from signing/lodging deposit
--
China Office:Floor 12th,No. 86 Guang Xian Road,Hi-Tech Zone,Ningbo,China
Moble phone:+86 13738865101
Tel:+86 574 83061229
skype:captainwangtingqi
AS BROKER ONLY