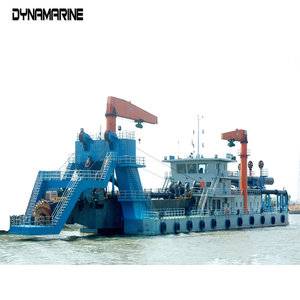 Cutter Suction Dredger Supplier/Dredge Equipment
Product Details
Description of Ship
3800m3 Cutter Suction Dredger
The vessel is a non-propelled cutter suction dredger with following performance:
A. Apply to dredge silt, clay, medium snd, fine sand, sandy clay and hard soil as well.
B. Apply to dredge in coastal waters waterway, reclamation, etc.
C. The dredger could be towed for transportation in great coastal service area after the compartments are sealed and strengthened.
Principal Particulars
Main dimensions
L.O.A.: ~97.0 m(cutter ladder to be lifted over the water)
Length: 82.6 m
Breadth (molded): 18.2 m
Depth (molded) : 5.2 m
Design Draft: 3.5 m
Complement: 29 persons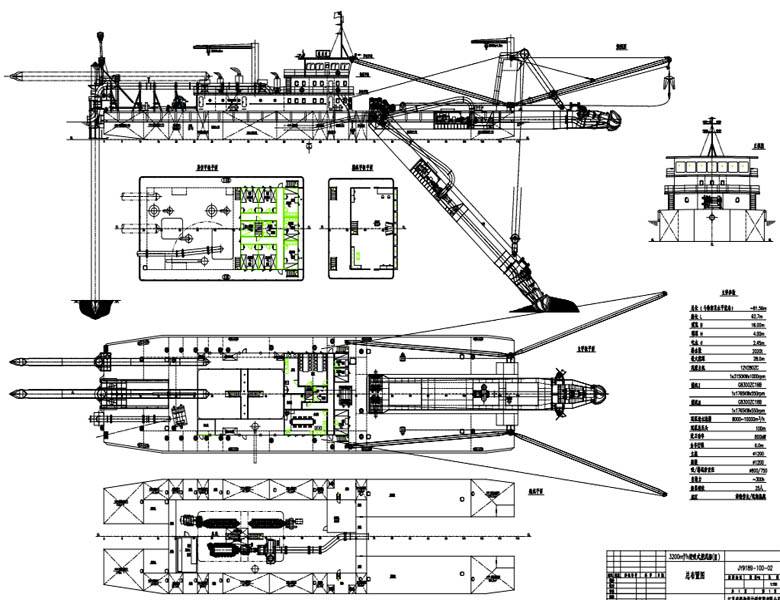 Dredging performance
Max. dredging depth: 27 m
Min. dredging depth: 6 m
Design Max. discharge distance : ~4500 m
Diameter of suction pipe : DN900 mm
Diameter of discharge pipe : DN850 mm
Water flow rate for inboard dredge pump : 14400 m3/h
Water flow rate for submersible dredge pump: 14400 m3/h
Main equipment
(1) Dredge pump
Inboard pump: double wall type, 14400 m3/h, shaft power3229 kw×1set
Submersible pump: singe wall type, 14400 m3/h, shaft power1552 kw×1set
(2) Diesel engine
Inboard dredge pump diesel engine: 4412 kW×1set
Hydraulic pump diesel engine: 2426kW×1set
Submersible pump generating diesel engine: 2426kW×1set
Main generator engine: 330kW×3set
(3) Generator
Electric axis system generator: 2300kW×1set
Main generator 300kW×3set
(4)Cutter : 1100kW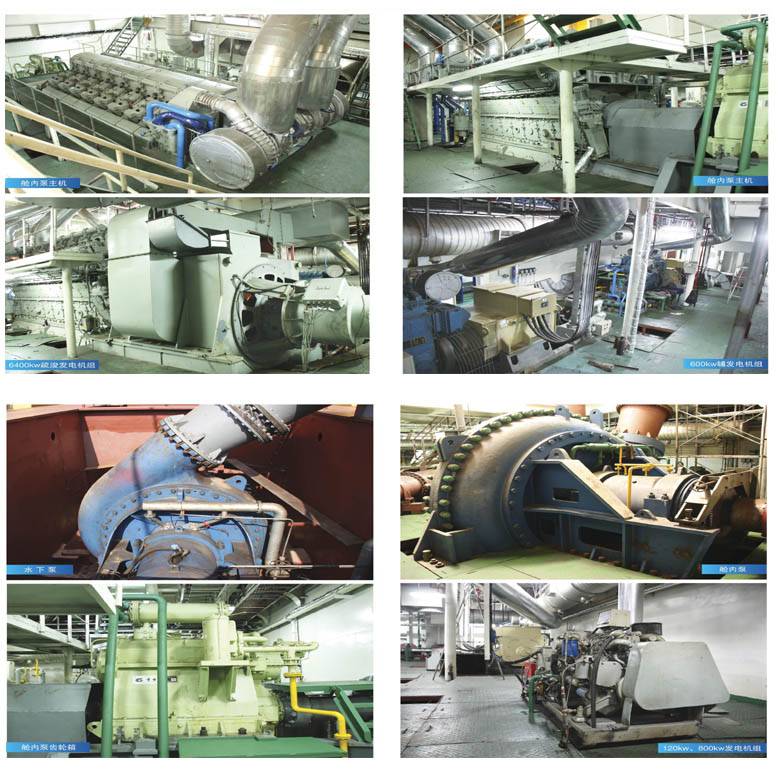 Classfication
This ship can be built under BV,RINA,CCS classification.