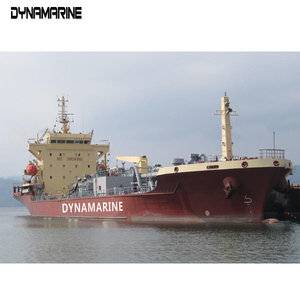 Self-Unloading Cement Carrier Builder Designer
Product Details
Description of Ship

The vessel shall be designed as a self-propelled cement carrier built to the best commercial marine
practice for transporting loose cement in bulk for unrestricted sea voyages.
The hull form shall be round bilge, flat bottom, raked stem, bow optimized for speed performance and
transom stern.
The vessel shall have 3 cargo holds with double skin in the cargo area. The cargo system shall be
designed for carrying and handling of two (2) different grades of ordinary Portland cement.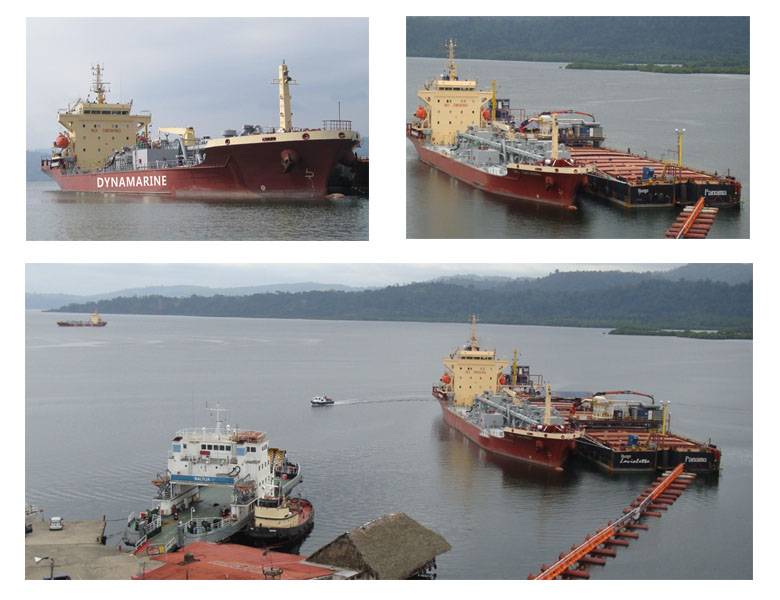 Principal Particulars
PRINCIPAL DIMENSIONS
Length (o.a.) abt. 98.0 m
Length (b.p.) 91.60 m
Breadth (mld.) 16.50 m
Depth (mld.) 9.00 m
Designed draft (mid.) 6.00 m
Scantling draft (mid.) 6.50 m
Deadweight(design draft) abt. 4300 t
Deadweight(scantling draft) abt. 5000 t
Cargo hold abt. 5000 m3
Speed: 13 kn
Complement : 15p
Machinery Part

Main engine
Type : Wartsila 8L26X1 set
Output : CMCR 2,720kW x 1000 r/min
Generators to be server as follows:
Two (2) main diesel generator sets:
Generator output power : 300 kW
• Voltage : 440V/3PH
• Frequency : 60 Hz
• Speed of generator : 1800 rpm
One (1) working generator set:
Generator output power : 2200 kW
• Voltage : 440V/3PH
• Frequency : 60 Hz
• Speed of generator : 1800 rpm
Emergency Diesel Generato
At normal sea going: 1 set D/G
Departure and arrival: 2 set D/G
Loading/discharging: 1 or 2 sets D/G depending on actual load
Pneumatic discharging 1 set W/G
At port: 1 set D/G
CARGO SYSTEM
The vessel's total hold space shall be divided into three (3) cargo holds and one (1) pump room.
The cement handling equipment shall be designed and supplied by MacGreggor (or similar).
a) Loading
Mechanical : Through central loading point at 1000 TPH
Pneumatic : Through loading points located port & starboard at 600TPH
Trucks : Through 6 feeding holes each side
b) Discharging
Mechanical :
Vessel should be able to discharge trucks via 2 discharging booms located on starboard side. Each
boom shall have 2 spouts. Discharging rate shall be about 175 TPH / boom. The minimum distance of
the inner spout of an extended boom from the ship side shall be not less than 9.0 m. Each boom shall
have luffing arrangement to adjust for tides. Truck discharge boom can be also used for discharge into
barges midstream.
Pneumatic :
Discharging rate about 300 x2 TPH each line via 2 x 12 inch
discharging lines basis: H-200 m, V-40m Number of bends in the system 5x90°,
Ships discharging lines located P & S side amidships
c) Cement machine room
Machinery room, control room and pump room shall be provided on deck for the cement machinery
Classfication
This ship can be built under BV,CCS IACS classification