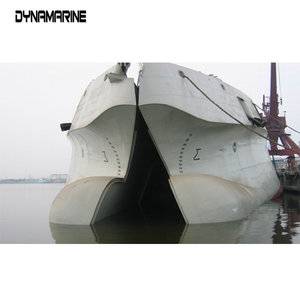 split hopper barge for sale
Product Details
Please be advised/reminded that from direct owners we could develop for sale below detailed 1500 m3 split hopper barge:
The vessel has been lanched wish to delivery within 1 month and Will guide you further if of interest.
--------------------
TYPE: NON PROPELLER SILP HOPPER BARGE
DWT 2,550 MTS ON 3.82M DRFT
BLT 6/2016 AT JIANGSU SHITONG SHIPBUILDING
CLASS BV
LOA 59,0M
BEAM 16,0M
DEPTH 5,0M
Hopper- 7.6 x 34 m / Capacity 5900KN each /stroke 3000mm
MAX. Specific Mud Gravity 1.80T/M3 @100%
Weir level 5.87 M from base
VSL suit to cooperate with Bucket Dredger,Grab Dredger and so on to load and unload mud,sands and rubbles. Dredging within 8 miles from shore ( Hs < 1.5 m)
All detail given in good faith and W.O.G.